Meeting House Series
In April, Lee Meeting House hosts concerts coinciding with with International Jazz Day. Past headliners included La Voz de Tres with Eugene Friesen, Jack Waldheim & the Criminal Hearts, the Atwater-Donnelly Duo, and clarinetist Paul Green. See leemeetinghouse.com for more information.
The Berkshire Gateway Jazz Weekend
Jazz is alive in the Berkshires! The 2019 Jazz Weekend returned June 14 – 16, with headliners Wanda Houston and Samirah Evans and Diego Figueiredo with Ken Peplowski and Chiara Izzi.
Information on upcoming Jazz Weekend events can be found at the Berkshire Gateway Jazz website, or click here to purchase tickets directly.
Previous Jazz Weekends
The 2012 Berkshire Gateway Jazz Weekend concert lineup featured the Sonny & Perley quartet, saxophonist Charles Neville, and singer and pianist Karrin Allyson, performing with the Amherst Jazz Orchestra at the Lee Meeting House.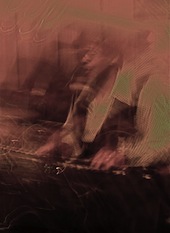 Additional events included an exhibit of the musically expressive art of Robert Schechter and Paul Solovay at the Good Purpose Gallery, Art in the Alley, and "Jazz Around Town" performance from a variety of groups. These included the Kyle Murray Group, Rich Vinette Quartet, and Wrba.Weiss.4tet. The weekend concluded with a Release the Penguins Jazz Quartet performing at the Starving Artist Creperie.
The 2013 Weekend was headlined by guitarist and composer Freddie Bryant with quartet Kaleidoscope, and drummer Greg Caputo with legendary special guest, Phil Woods. Additional events included a showing of the Phil Woods documentary "Life in E Flat" at the Lee Public Library, Jazz Around Town performances by the Berkshire Jazz Collective, and New Orleans-style group, Andy Kelly's Jazz Ambassadors, as well as returning groups.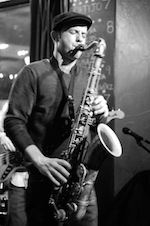 2014 saw the return of Sonny & Perley with Brian Melick and Lou Pappas, performing at the Spectrum Playhouse. Also performing were The Sounds of Shearing (tribute group to Sir George Shearing) and seven-piece New Black Eagle Jazz Band. Lee Public Library hosted a video interview of Ellie Shearing, and groups Jazzmen, Andy Kelly and his Jazz Ambassadors, and the Release the Penguins Jazz Quartet performed around town. The Good Purpose Gallery hosted exhibits and downtown "Art in the Park" was on show.
2015 Jazz weekend featured Frank Potenza, Bobby Sanabria & Ascención, and the Berkshire Jazz Collective. The Lee Library hosted a screening of "A Not So Average Joe", and St. Francis Gallery presented an art show in the Lee Meeting House. Other events included a talk by Jeremy Yudkin author of "Lenox School of Jazz", and a return of Jazz Around Town and Jazz Brunch at Starving Artist Creperie.
The 2016 Berkshire Gateway Jazz Weekend, from June 16th to 19th featured headliners The Lucky 5, Bria Skonberg, and Justin Kauflin. Lee Library hosted a screening of jazz documentary "Keep on Keepin' On", and recurring events included an art show hosted by the Meeting House, Jazz in the Park with food vendors and music in Downtown Lee, and a jazz brunch with Release the Penguins and Rich Vinette Quintet.
Gallery