Berkshire Gateway Preservation, Inc. is an independent, 501(c) 3, non-profit organization. The mission of BGP is the preservation of historic structures in downtown Lee and to use these facilities for quality performing arts and education programs.
Events have been held in the Lee Library, the Spectrum Playhouse, and the Lee Meeting House. Our goal is to continue preservation efforts. There are many historic buildings, sites, and monuments in Lee that could be lost if we delay our efforts in preservation. Our shared cultural heritage requires our attention if it is to be saved for future generations, a cause we believe to be worthwhile, and hope that you do too.
Founders Weekend: Jack Waldheim & the Criminal Hearts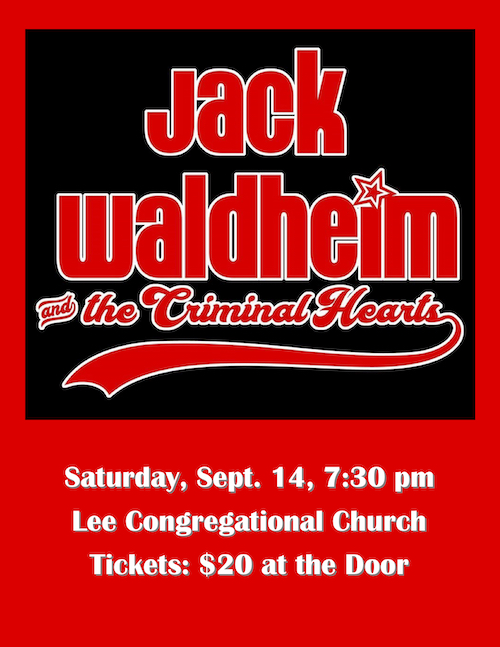 Saturday September 14 2019 @ 7:30 pm
At Lee Congregational Church. Tickets $20 at the door.
Learn more about Founders Weekend events at the Chamber of Commerce website.