Kilbon Memorial Fountain
"No one can doubt that [this memorial] will ever be guarded and maintained as one of the town's most valued possessions…let the people of the town of Lee…resolve that in the years which are to come, they will work still more earnestly and unselfishly for the public good." — George P. Lawrence
Dedicated in 1899 and carved from Lee marble, the original Kilbon Memorial Fountain included drinking fountains for horses and people, plus two dog bowls at the base. The design by the famous sculptor Daniel Chester French depicts local Chief Konkapot of the Stockbridge Mahican Indians, and a stylized dolphin on the reverse.
After nearly 120 years and two relocations, the fountain is badly weathered, cracked and inoperable. The local Lee Historical Society, Lee Chamber of Commerce, Lee Historical Commission and Berkshire Gateway Preservation, Inc. are undertaking restoration and future preservation of the fountain.
Click the button below to donate. We accept Paypal, credit or debit card, and check. See Contact for our mailing address.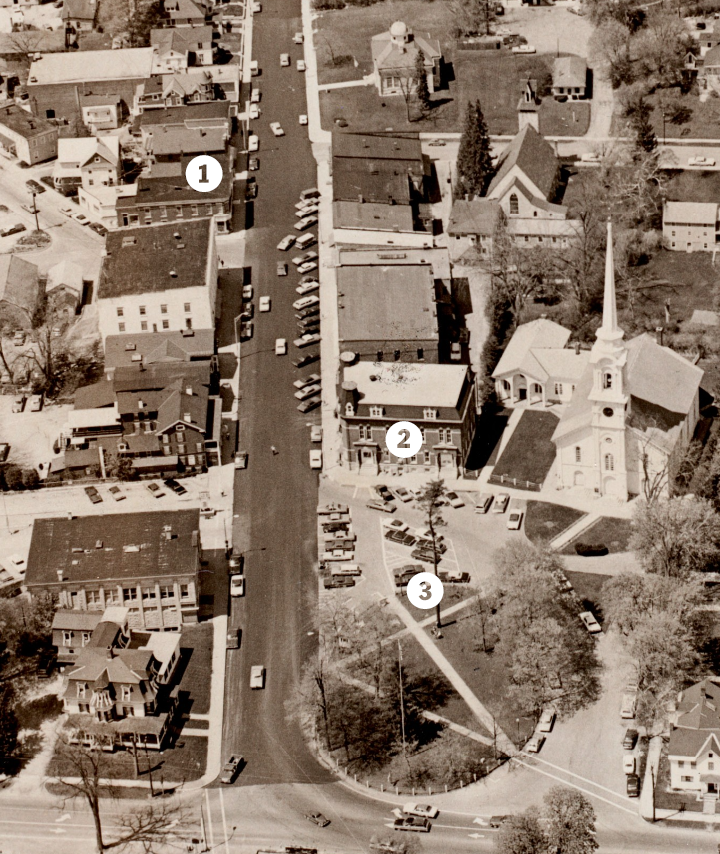 History
The fountain was dedicated in memory of Amelia Jeannette Kilbon of the Loyal Temperance Legion, who sought to make public drinking water accessible to the Lee community. Kilbon led the fundraising for the fountain, but died before its completion and dedication on November 17th 1899. The final result was more elegant than initially planned, thanks to the artistry of Daniel Chester French, whose Chesterwood studio is located in nearby Stockbridge. The dedication ceremony noted how the project brought together the community:
"If this monument shall have any significance to future generations…may it symbolize a devotion to the common welfare which makes for civic integrity and…may it awaken a new and intenser loyalty to the highest interests of the honored town in which our lot was cast." — Mr. Edward Rogers
The fountain was originally installed at the intersection of Railroad St. and Main St. With the advent of automobiles and need for parking spaces, the fountain was relocated near Memorial Hall, and finally to the Church Park.
References and Further Reading
"Impressive Dedication Of Lee's Beautiful Memorial Fountain Designed by Daniel C. French Full Text of Addresses By Hon. George P. Lawrence." Valley Gleaner. 22 Nov. 1899.
Morrissey, Mary Hayes. "Ref: Drinking fountain owned by the town which is in the park owned by the First Congregational Church of Lee, MA." Sept. 26 2017. View Document.
"Sergeant & Konkapot, 1972-1976." Sergeant & Konkapot, Norman Rockwell Museum, www.nrm.org/MT/text/Konkapot.html.
Yeo, Douglas. "Public Drinking Fountain ('Chief Konkapot')." Daniel Chester French: Public Drinking Fountain ("Chief Konkapot"), 22 Sept. 2004, www.yeodoug.com/resources/dc_french/lee/dcfrench_lee_fountain.html.